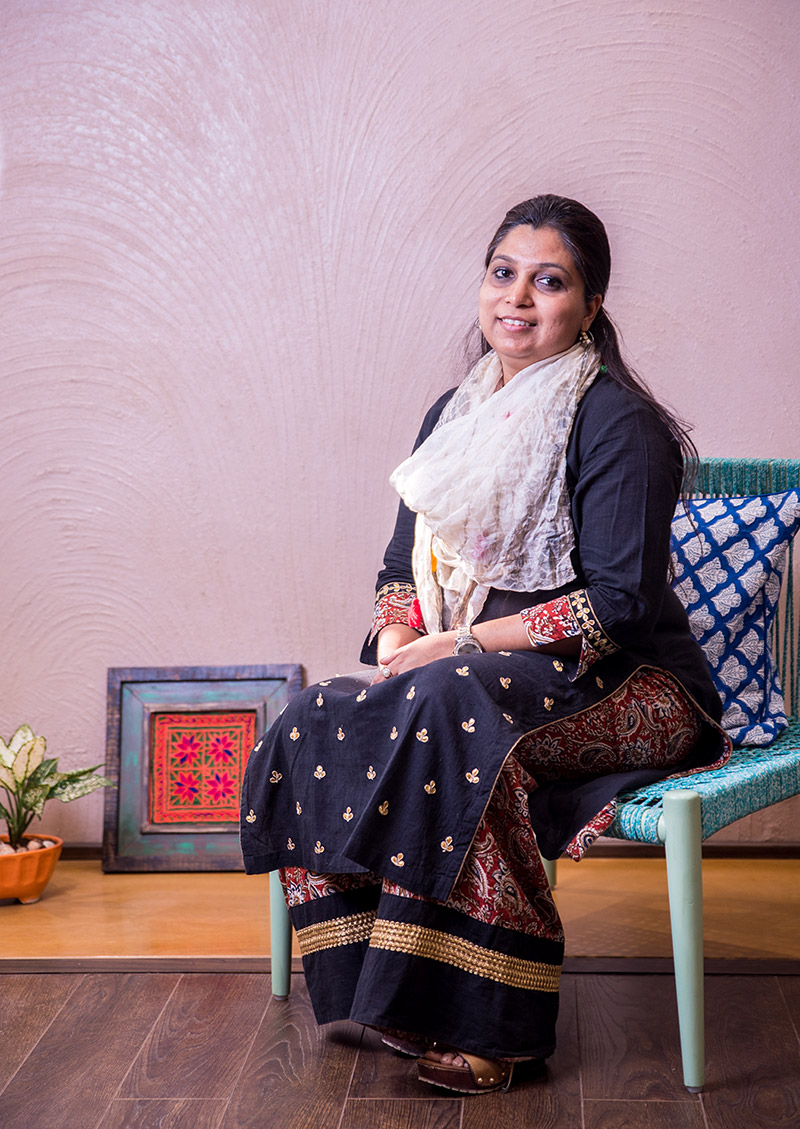 Sunividh- The Art firm, clinched its roots in the year 2013 as a result of the ingenious vision of Ms. Nidhi Jain, a professional graphic designer. Her immense interest in art and design stimulated her to start a venture of her own.
Nidhi strongly believes, "Art has the power to connect people with different worlds. Art is an expression of traditions, beauty, creativity, colors, culture, feelings, individuality, souls and our own life. It is boundless and is present in everything god has made, whether real or abstract. It helps us to understand who we are and what we wish to be."
In collaboration with an architecture and interior design firm VB Design Studio (Principal Architect, Vipin Bakiwala), the firm expertise in catering customized artwork services for home, office, healthcare & educational environments. It works by first understanding the brief of the clients and then providing artwork to fit those specified needs.
Likewise, the firm designs and manufactures stone sculptures at their very own workshop. All the sculptures are manufactured in exotic stones in diversified themes like abstract, realistic, roman, and so forth.
Besides, the firm also buys and sells works of art through active participation in art exhibitions and shows in India and abroad. Moreover, the firm continuously efforts to collect art and artifacts from rural and tribal areas, thus contributes in the generation of a constant source of income for the natives.
In the progressive years, the firm has accomplished a number of art and interior projects and gained huge appreciation.